Fundraiser's Cup CHALLENGE WINNERS
YEAH Teams! Our goal is to keep ESCA CancerSupport services free-of-charge, and with the help of all the participating teams we raised CHF 107,058 !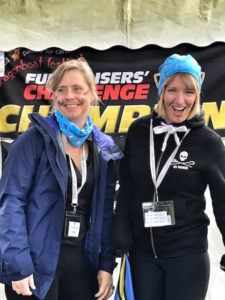 CORPORATE Category
WINNER: Trafigura Tigers, CHF 35,000
RUNNER UPS: BDragons, CHF 16,128 and Lenz & Staehelin's Laywers & Sailors, CHF 15,000
OPEN Category
WINNER: Supersonic sKullers, CHF 16,000
RUNNER UPS: Cougars & Co., CHF 12,400 and  LGB Power's Poodles, CHF 2,100
See how the other teams did on the CHALLENGE!  Click here.