Cancer remains the leading cause of death in Switzerland.  Statistics show there will be 4,000 new cases of cancer this year in Geneva alone, and over 40,000 in Switzerland. The good news? Mortality rates continue to decrease as treatment options and early detection techniques continue to improve.  But this means more people than ever are living with cancer. In 2015, an estimated 320,000 people were living with cancer in Switzerland. That number is projected to double by 2030.
Cancer can often have a devastating effect on individuals and families–emotionally, physically and financially. With over 40% of Geneva's population being non-Swiss, the English Speaking Cancer Association (ESCA) was started in 2000 to address specifically the needs of this significant international community in the Geneva, Vaud and French border regions, for many of whom, English is their working language.  Our support services are in English and free of charge to those who need them. Our goal, with your help, is to keep it that way!
Paddle for Cancer is our annual cancer awareness and fundraising event and brings together both the local and international communities to work together to help cancer patients and their loved ones directly.  Cancer awareness is vital and can bring hope to what seems like an insurmountable challenge.  The more that people are aware of cancer risks, they more likely they are to seek early screening, such as colonoscopies and mammograms. Early detection of cancer can dramatically increase survival rates. Awareness can also encourage people to adopt healthier lifestyles, reducing their chances of getting cancer.
Paddle for Cancer involves the racing of dragonboats and amateur dragonboat paddling teams comprised of Corporate, Open and All Female teams.  The festival demonstrates the direct (and highly positive) link between breast cancer rehabilitation and paddling as well as the increasing move toward corporate social responsibility among enterprises and organisations.  Our biggest hope is that Paddle for Cancer becomes a part of the lifestyle in the Swiss Romande region and be seen as a positive means for:
Cancer survivors to better manage their post-treatment, improve their quality of life and increase their chances of survival
Corporations to team build
Families to bond
Communities to get involved in the movement to help cancer survivors and in the fight against cancer
Fundraising and proceeds from the festival are used to fund the expansion and elaboration of our services and our on-going projects:
Professional Counselling Services for cancer patients and their loved ones
Continued training and supervision for peer supporters and volunteers, many of whom are cancer survivors themselves
Coffee mornings, information evenings, structured support groups, gym, yoga and more
Drop-in Centre with comprehensive library of books, pamphlets, CDs and videos on cancer issues
Awareness and information events throughout the year
The English Speaking Cancer Association is a recognised non-profit association providing emotional support, practical help and information in English to cancer patients, their carers and loved ones.
The Cancer Link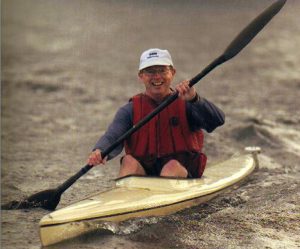 In February 1996, Dr. Donald McKenzie organised a dragonboat team comprising breast cancer survivors. His aim was to prevent lymphedema (swelling of usually an arm or leg due to removal of or damage to lymph nodes during surgery).
Dr. McKenzie's studies had shown that, contrary to popular misconception, exercise was beneficial and dragonboating in particular ideal for his breast cancer patients whose active treatment had ended.
Non-weight-bearing – there is lower risk of injury than weight-dependent activities such as running
Safe – with proper technique the paddler can recruit a reasonable amount of muscle mass and induce positive adaptations in the musculoskeletal and cardiovascular systems.
Suited to a wide variety of ages and athletic abilities – training intensity can be varied simply by pulling harder and still provide each paddler with a training effect.
Psychologically positive – a team sport that builds harmony and togetherness, dragonboating is an exhilarating experience that every paddler has enjoyed.
Read more about Abreast in a Boat
Discover our previous events