Membership has its advantages . . .
ESCA CancerSupport 2019 Members Only Special!
In an exclusive drawing for Members Only, 2 members are eligible to WIN a
TESLA Overnight*
Membership has its advantages . . . and it means a lot to us at ESCA CancerSupport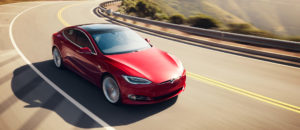 At the Paddle for CancerSupport Dragon Boat Festival on Sunday 2 September become a 2019 ESCA CancerSupport member and be in the drawing to WIN a Tesla Overnight*.
ALL membership renewals and new member sign ups will also receive FREE gifts of appreciation as well as the opportunity for a FREE one-hour extended Tesla test-drive.
Your being an ESCA CancerSupport member means a lot to us. Thank you. And it allows us to share information with you from time-to-time about our mission.  Because of your generosity our group of professional counsellors and trained volunteers are able to continue providing free of charge emotional support and practical help to those affected by cancer.
2019 ESCA CancerSupport Membership Fee, from September is still just CHF40
Payable in cash or pay online with your credit card using PayPal
* Conditions of participation: The winner must be over 21 years old with a driving license valid in Switzerland – Vehicle model and availability to be determine with Tesla Lausanne store directly. Competition ends September 2nd 2018.  Tesla Lausanne | Rue de Genève 2-8 | 1003 Lausanne