Tug of War – the new challenge!
What is a Dragonboat Tug of War? This exciting challenge is where two teams of 6 paddlers will face each other in the same boat! "What now?" you ask! The teams are at either end of the boat. At the "Go" each team paddles as hard as they can to move the boat in their respective forward direction. They have 30 seconds to see who moves the furthest or reaches a visible marker first. The best of three attempts will define the winning team. This year we will have a total of 16 teams competing in this knockout competition to find the ultimate champion of the Tug of War.
Cost per team: CHF100.-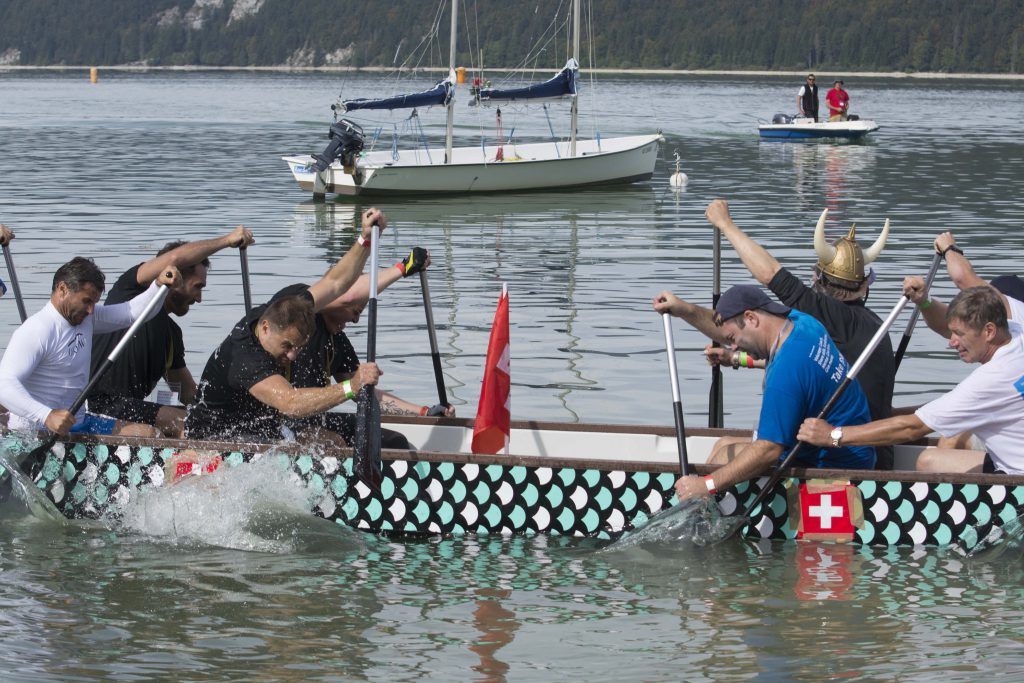 Each team must have 6 paddlers in addition to the 16 needed for the main races. Tug of War races will take place at the same time as the Paddle for Cancer races thus there is the possibility of race time overlaps.